Article by Richard Bilbao – Senior staff writer, Orlando Business Journal. See original article: Fancy floors: Mango's Tropical Cafe shares new design feature
Mango's Tropical Cafe wants to be the most colorful place on International Drive, something even its fancy floor will showcase.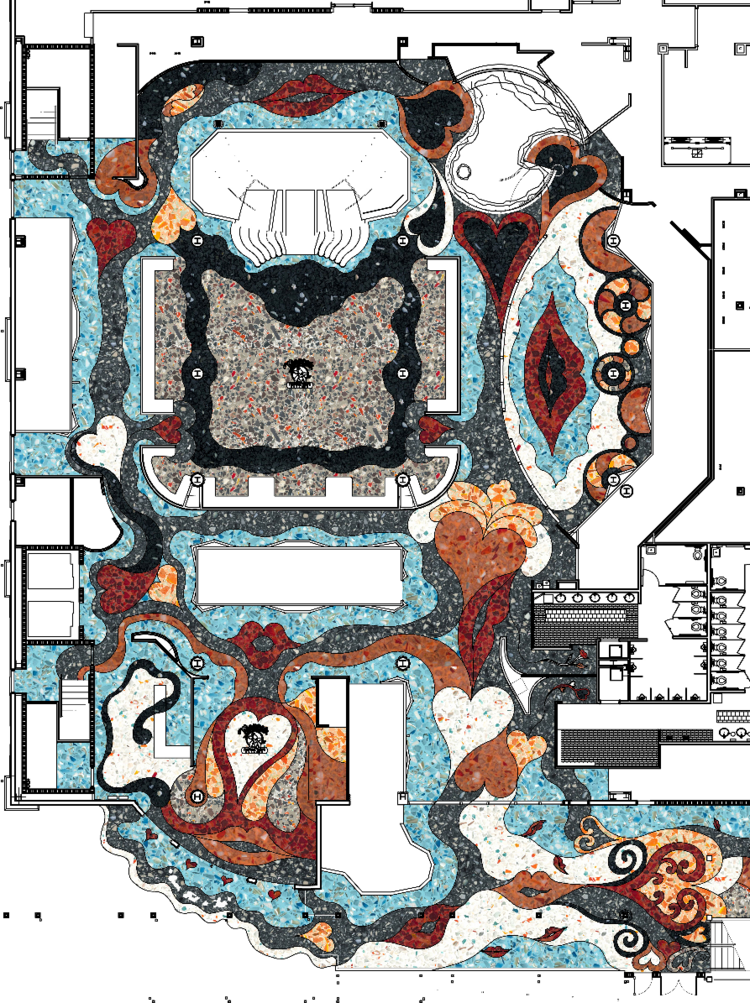 The venues' owner, Joshua Wallack, sent me a picture of the terrazzo flooring guests can expect to see when they visit the restaurant/entertainment attraction, set to open this summer.
Wallack said the floor will be one of the most-intricate terrazzo floor designs in the region. It will be put together by Doyle Dickerson Terrazzo Inc. of North Carolina, L2 Studios in Orlando and is designed by David Wallack."Mango's will be one of the premier facilities in the country, if not the world," said Wallack, noting the facility will tout $4 million worth of sound, lights and video technology by TechnoMedia. "The kinetic art that flows through it has been a great design evolution, and one that belongs to the ages now. Millions of people will experience the exhilaration of Mango's each year, and they just might run into [popular musicians like] Pitbull and Flo Rida in the process."
Mango's will be a 50,000-square-foot nightclub, dining and entertainment venue accompanied by a seven-story parking garage topped with a 12,000- to 15,000-square-foot restaurant. In total the complex will cost $50 million.
Update: Doyle Dickerson Terrazzo completed the terrazzo installation at Mango's Tropical Cafe in late 2016. The restaurant and dance club had its grand opening in 2016. See the results below from this project.